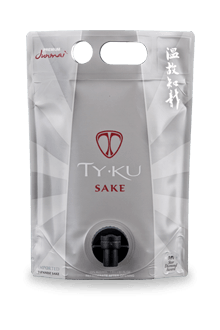 AstraPouch® is proud to introduce the latest advancement in wine and spirits packaging – the AstroPaq® pouch!
Replacing heavy glass bottles and bulky bag-in-box packaging, the lightweight AstroPaq® pouches are a durable, convenient and eco-friendly way to bring wine and spirits to the consumer market.
We are revolutionizing the wine and spirits industry. Never before has there been a package so sleek, so marketable, so efficient or so profitable.

Durable. Specifically designed with multiple layers, AstroPaq® is a stronger, safer alternative to glass bottles.
Cool. The same layers that keep the pouch strong also keep it cool, and fast. The specially designed material allows for quick cooling for fast enjoyment.
Efficient. The AstroPaq® 3.0 pouch can hold four 750ml glass bottles of wine.
Smart. The nozzle is a one way street; when the wine or liquor is poured, the oxygen stays out, keeping your product fresher, longer.
Loud. The entire pouch can be designed to represent your brand, unlike the limiting labels on glass bottles.
Green. AstroPaq® pouches have an 80% reduced carbon footprint compared to glass.